THE JINGLE BALL – DECEMBER 4, 2021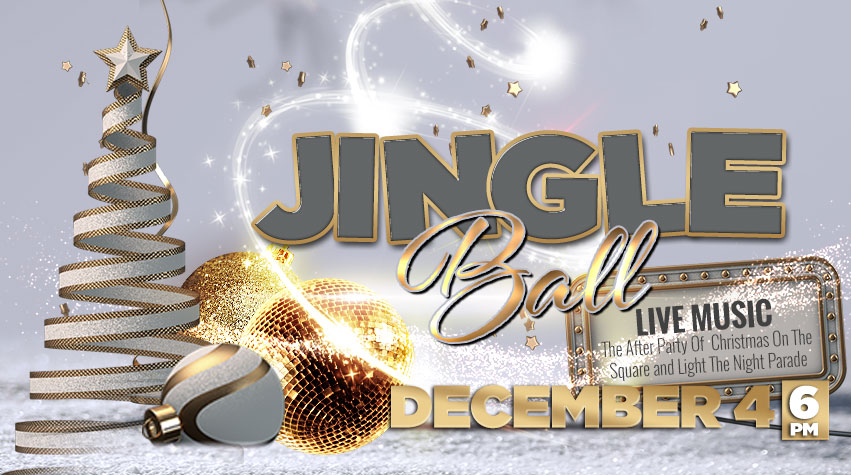 Consider Jingle Ball the "After Party" to the Chamber of Commerce "Light the Night Parade."
Join us for a FULL DAY of Family Fun in Downtown Weatherford! D-Winc is proud to be a part of bringing Christmas cheer to our town!
We will host the Royal Dukes Band San Antonio after the 6:30pm Light the Night Parade.
Grab your seat on the square to watch the parade, and the Tree Lighting! We recommend you get your seat at 6pm.
The parade will begin at the Ninth Grade Center at 6:30pm. There will be a Lighting of the Christmas Tree on the courthouse lawn as soon as the parade reaches the courthouse!
As soon as the parade is over, mosey and meander over to the Northwest Quadrant where the D-Winc stage will be hoppin'! We will have a street dance in the quadrant with cover band, The Royal Dukes!